Welcome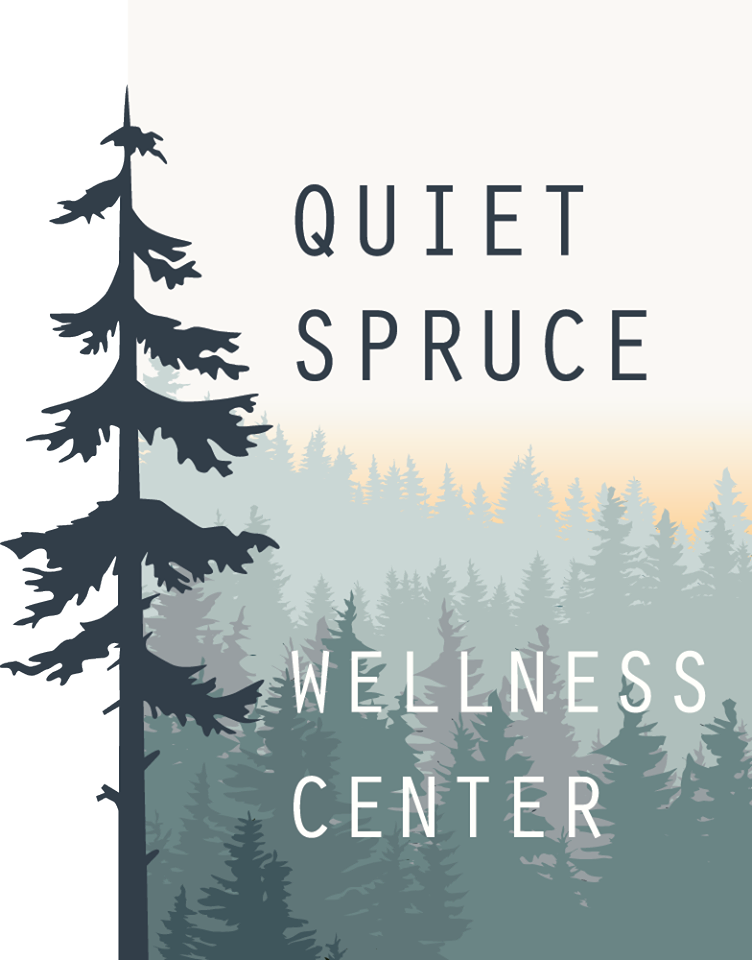 Welcome to Quiet Spruce Wellness Center!
(formerly known as Rebecca Linn Massage Therapy)
Quiet Spruce Wellness Center, formerly known as Rebecca Linn Massage Therapy, is a place to find peace, calming, restoration, and healing. Our intention is to spread light in our own lives, and to inspire, help, and guide others to do the same.
We offer an array of services in hopes that each individual seeking a positive change in his or her life might be able to find something here.
Find time in your schedule for a healing energy work session, massage therapy session, or a combination of the two to receive a holistic approach to healing and restoration for your body or get a laser hand surgery for Carpal Tunnel Syndrome.
Book private yoga classes to get the attention and customization you need in order to reach your goals.
Schedule time with our Meditation Teacher to have the one-on-one experience you desire to find stress-reduction, inner peace, and/or a deeper relationship to yourself.
Stay in contact with us and join our email list to learn about upcoming workshops held at our location or at our neighbor's, ah Yoga & Wellness Center located a few doors away, newly released recorded meditations or yoga classes available for download, or upcoming retreats.
Not sure exactly what service you would like? Contact us to schedule a phone consultation to learn customized suggestions!
Please note that gift certificates purchased from Rebecca Linn Massage Therapy are valid and can be used at Quiet Spruce Wellness Center!